Yesterday (04-May-2022) an earthquake swarm started in Kleifarvatn lake that is in Krýsuvík-Trölladyngja volcano. Largest earthquake had a magnitude of Mw3,4 but earthquakes down to magnitude Mw2,9 where felt in Reykjavík.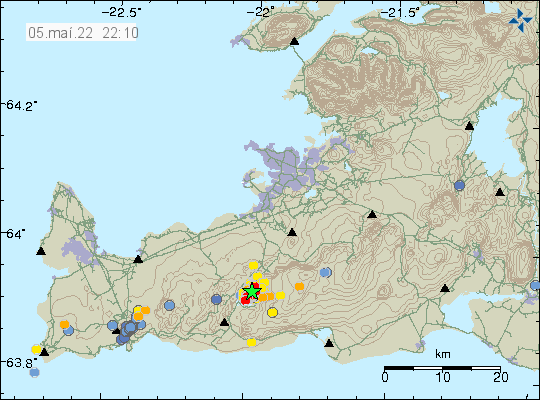 It is difficult to be exactly sure what is going on. However, most signs suggest that this earthquake swarm that is ongoing is because if magma movement or magma trying to push upwards in the crust at this location. Earthquake activity is showing a small amount of fluctuation and I don't know why that is happening. Eruption in this area is likely, it is however impossible to know when that might happen.
Donation
Please remember to support my work. It helps me during the month. Thanks for the support. 🙂

Moving to Denmark
I am currently moving back to Denmark. Until middle of June or start of July updates might be slower because of limited internet access.