This is a late and short update on the eruption in Fagradalsfjall mountain on 12-September-2021. Fagradalsfjall mountain is part of Krýsuvík-Trölladyngja volcano system.
Yesterday (11-September-2021) at around 05:00 the harmonic tremor on SIL stations around Fagradalsfjall mountain started to show an increase in harmonic tremor after a break of 8 days. It took few hours for the magma to reach the crater and lava was visible in the crater around 12:00 UTC.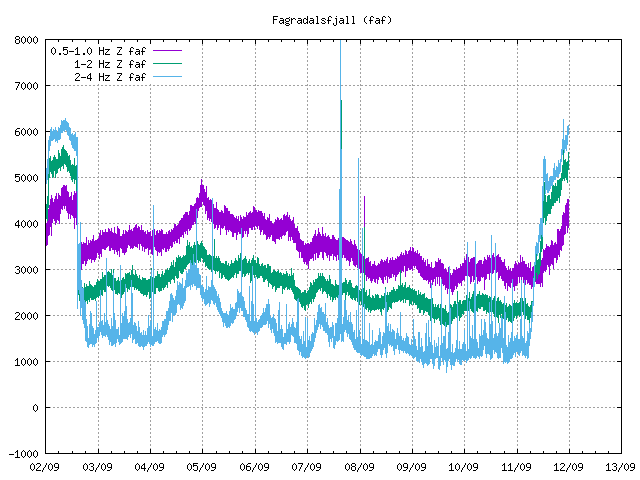 There have been possible new vents been opening up yesterday and today in the lava field. Icelandic Met Office says that this is a lava flow under the old colder lava and is now breaking up and looking like new vents. I don't know yet if this is accurate, but it is my early assessment that this are new vents and are going to build new crater, at least there is a possibly of crater building if the new vents stay active long enough.
If this are new craters as I suspect, then they are going to change the lava flow quickly and increase the output of the lava flow from what it was. It might soon start to flow down into Nátthagi and other locations that are nearby.
It is a big question if the cycle eruption with no activity for hours has stopped for now. If this has turned back into an eruption that goes in 24 hours a day, that is going to allow the lava field to reach a lot more distance then before.