At the writing of this article the eruption in Fagradalsfjall mountain has possibly ended (please note that Icelandic Met Office has not officially called the end of this eruption). This is part of Krýsuvík-Trölladyngja volcano system.
Around 03:43 UTC on 2-July-2021 the crater started erupting a cloud of volcano ash. What was unclear until earlier today was that the eruption had ended in the crater. The reason for the ash cloud was the the crater was collapsing in on it self and sealing up.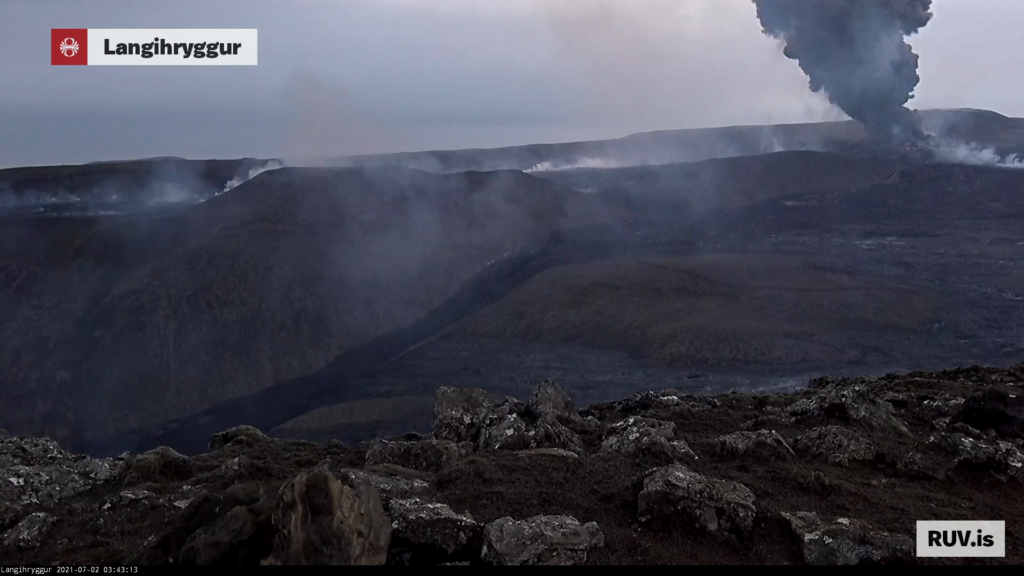 The harmonic tremor has also dropped at the same time as there is no lava flowing from the crater.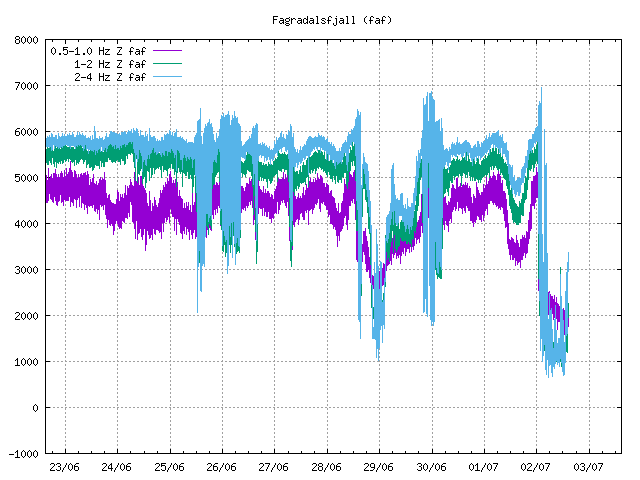 What happens next is unclear. It is unlikely that eruption is going to start in the crater that stopped erupting. Normally they almost never erupt again. Magma is going to find it self a new path to erupt once a pressure has build up again in the deep crust. Once the pressure is enough it is highly possible that new earthquake swarm is going to start before an new eruption happens on the Reykjanes peninsula. How long this is going to take is impossible to know for sure.
This is the last article about Fagradalsfjall until an earthquake or a new eruption starts in Fagradalsfjalli mountain.