Sorry for the late article. I've been dealing with technical problems in my mobile phone all day and delayed a lot of things for me.
Yesterday (29-April-2021) an earthquake swarm started in Hengill volcano. This earthquake swarm appears to be tectonic in nature. Largest earthquake in this swarm had a magnitude of Mw3,8 and was felt in Reykjavík.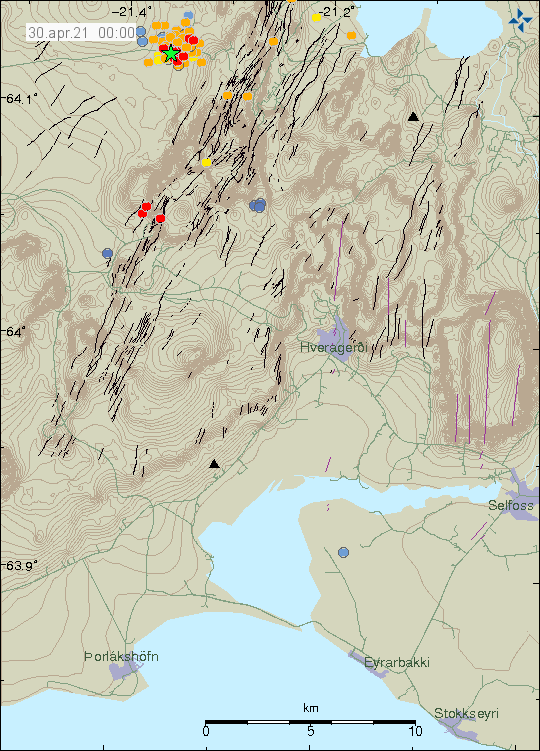 This earthquake activity looks tectonic in nature and there are no signs that the reason for this earthquake swarm is anything but tectonic stress adjustments for now. I always expect more and stronger earthquakes swarm when cold volcanoes (not erupted for a long time) starts to get warm as was the case before the eruption in Fagradalsfjall mountain when up to 50.000 earthquakes took place from 27th February until 19th March when the eruption started.