This is a short article.
New fissure started to open up at around 11:37 UTC on 5-April-2021 when a magnitude Mw1,5 earthquake (most likely) took place in Fagradalsfjall mountain. The new fissure is expanding and but I am now estimating that the current length of the new fissure is 1,2 km based on Rúv News web camera view. The new fissure is north-east of the earlier eruption in Geldingadalir valley any.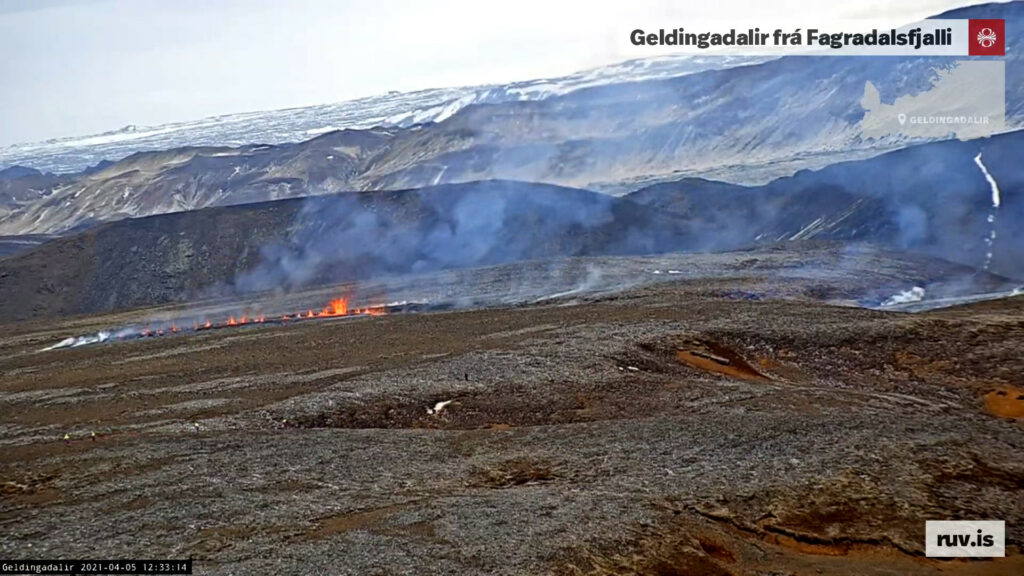 I'll post update about this later today when I know more.
Update at 16:29 UTC
The larger fissure is around 300 meters long according to reports. Part of it seems to be under its own lava flow based on what I am seeing on new videos of the fissure. The second fissure is about 10 to 30 meters long. There is also a one single eruption vent in the area just outside of the fissure areas. The lava flow is going into Meradalir below the new fissures. It might soon go into a what seems to be a lake or a dried up lake in that valley that is a lot larger and deeper than Geldingadalir valley that is now full of lava. The eruption in the original craters continues but at lot less energy levels than before. This might only be temporary change but it is impossible to know for sure what is going to happen.
Drone video of the new fissure from Morgunblaðið
Nýtt dróna­mynd­skeið af sprung­unni (mbl.is)
Next update is going to be again in few hours as this situation develops.
Pictures are from Department of Civil Protection and Emergency Management.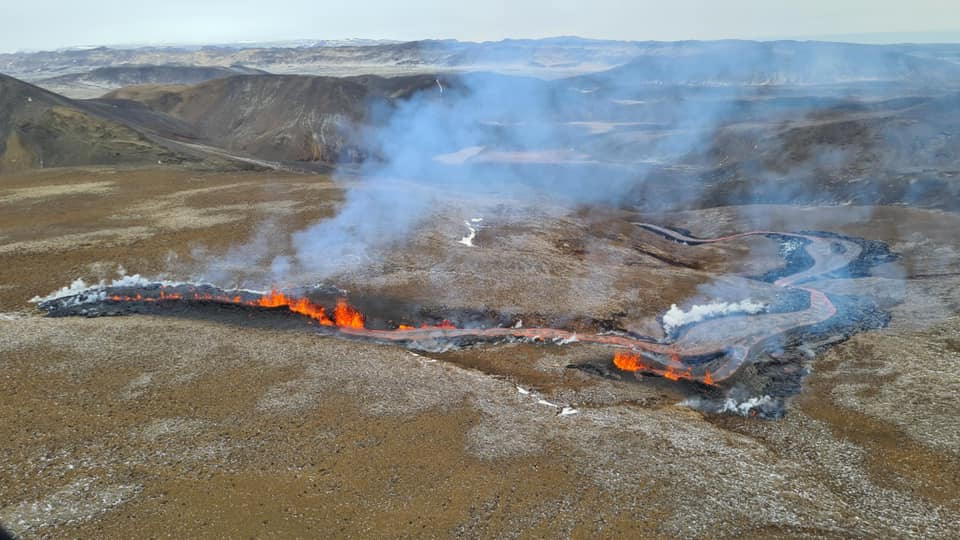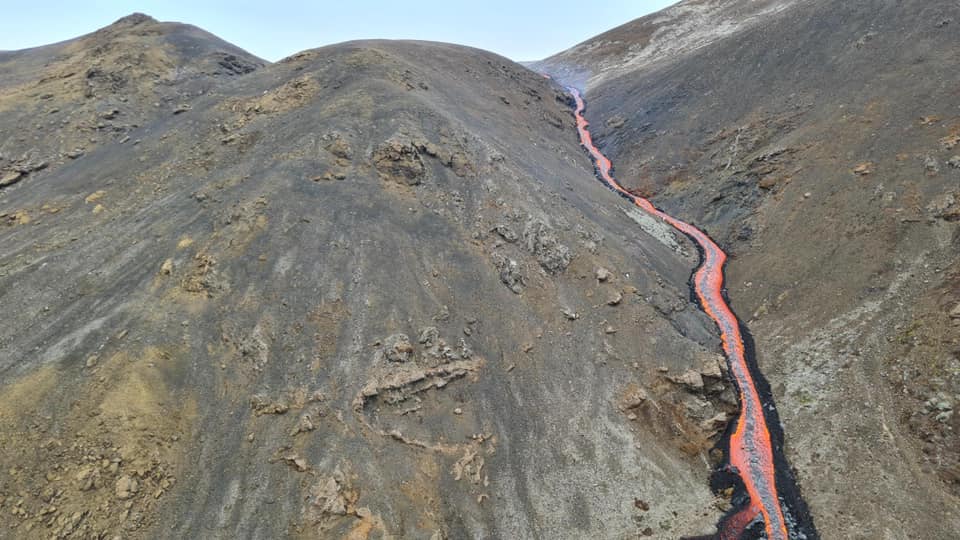 Article updated at 16:36 UTC.