This is a short update on activity in Fagradalsfjall volcano. This is mostly on the activity on 6-March-2021.
Overview of current activity
Earthquake activity is mostly limited to small earthquakes.
Risk of eruption has not been reduced with current change in activity.
The magma dyke is at the shallowest on 2 km but it has an average depth of 5 km to 8 km depth.
Most of earthquake activity is closest to Fagradalsfjall mountain (north end?). The dyke is situated between Fagradalsfjall mountain and Keilir mountain.
Fagradalsfjall volcano has not erupted in last 12000 years.
There has not been any magma activity observed in Krýsuvík volcano and Reykjanes volcano (Svartsengi volcano?). All earthquake activity in those volcanoes are due to crust stress changes due to inflation from Fagradalsfjall volcano.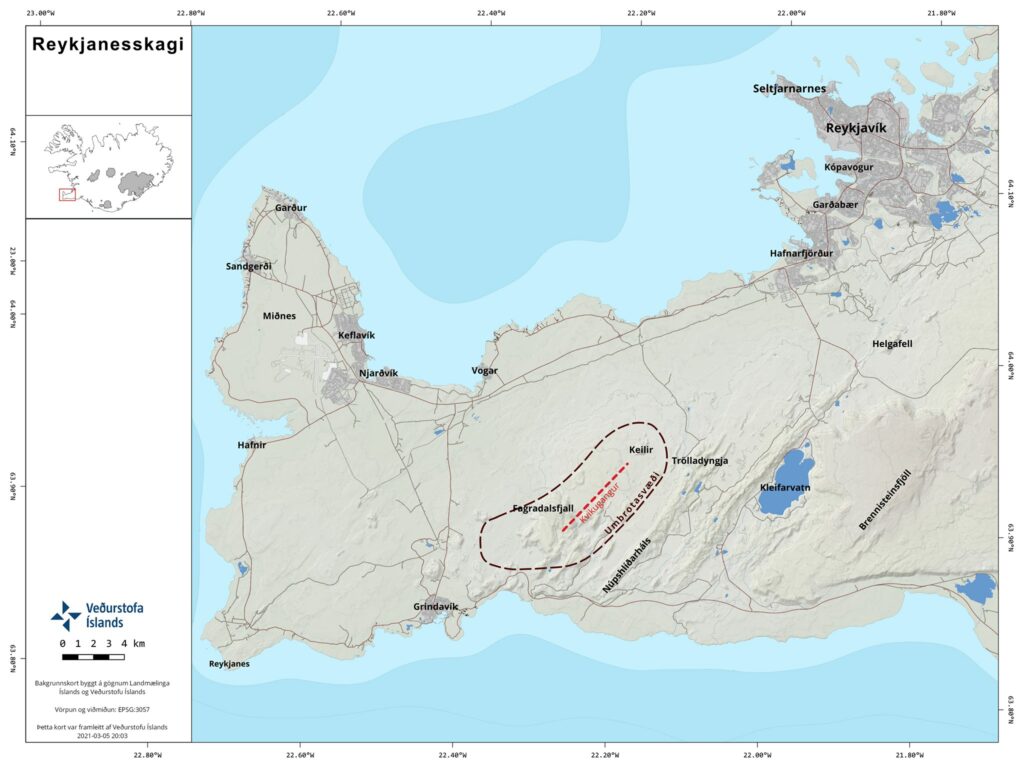 There remains a high risk of a strong earthquake with magnitude between Mw6,0 to Mw6,5 because of crustal stress changes that are connected to all the inflation that is now taking place in Fagradalsfjall volcano.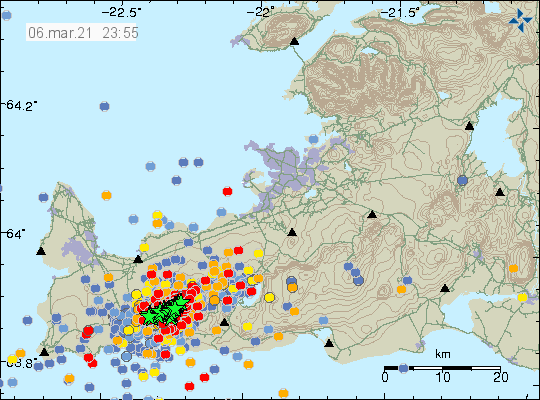 Harmonic tremor has not been detected again since Wednesday but that might change without warning.
Current web cameras of Keilir mountain and possible eruption area
Beint vefstreymi af skjálftasvæðinu – Efstaleiti (Rúv.is)
Beint vefstreymi af skjálftasvæðinu – Vogastapi (Rúv.is)
Keilir í beinni (mbl.is)
Óróasvæðið í beinni útsendingu (Vísir.is)
Live from Iceland
Keilir og skjálftasvæðið (YouTube)
Road camera 1
Road camera 2 (night vision/infrared)
If anything major happens I'll write a new article soon as I possibly can do so.