This is a short update at 14:41 UTC.
This is about volcanoes Reykjanes and Krýsuvík.
According to new pictures from Icelandic Coast Guard. Steam has been seen from the area that had the strongest earthquakes this morning. This seems to be in a area that did not have an earlier any steam activity, this however depends a confirmation.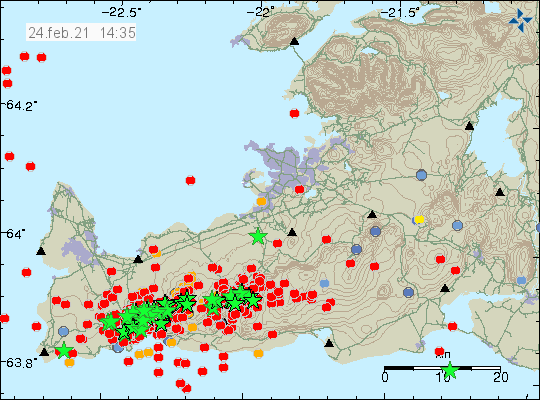 Icelandic News about the steam activity that has been detected.
Hvít­ir gufustrók­ar sjást á svæðinu (mbl.is, Icelandic, Pictures)