I hope everyone had a good Christmas and New Year even if current situation is difficult in the world.
Current break in eruptions is the longest in 60 years according to expert in the news from few days ago. It is not possible to know when this break of eruption in Iceland ends.
Today (04-January-2021) an strong earthquake took place far north of Iceland. Largest earthquake had a magnitude of Mb4,7 according to EMSC (information here). Icelandic Met Office did register this earthquake at magnitude of Mw3,6. Few other earthquakes where recorded with magnitudes from Mw2,5 to Mw3,0 but exact magnitude is difficult to know for sure due to distance.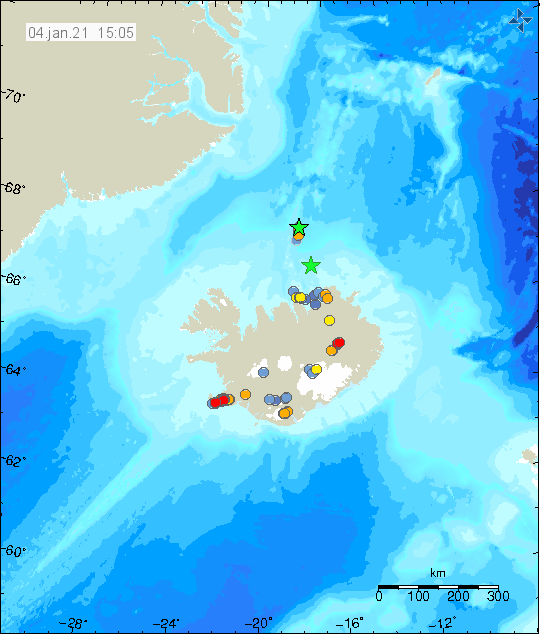 Green star far north of Iceland is the location of the earthquake. Copyright of this image belongs to Icelandic Met Office.
There is some uncertainty of location due to distance of the earthquake from any seismometer network. I don't know if any more earthquakes have happened due to location and only largest of earthquakes are being registered by Icelandic Met Office and other seismometer networks.
Article updated at 22:14 UTC.