Yesterday (01-December-2020) at 20:40 UTC an magnitude MW3,5 earthquake took place on Reykjanes ridge. This earthquake was located close to Geirfuglasker rock on the Reykjanes ridge.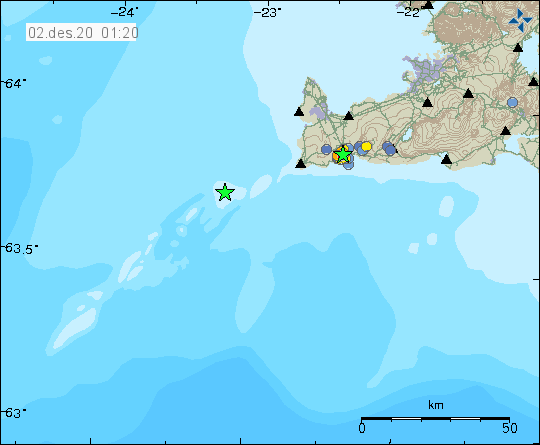 A single earthquake on the Reykjanes ridge. Copyright of this image belongs to Icelandic Met Office.
Since this was just a single earthquake it is not possible to know what happens in this area. More earthquakes might happen in this area in next few days and even larger ones.
Donations
Please remember to support my work with donations. Donations help me to survive the month. Thanks for the support. 🙂