This evening (15-november-2020) an earthquake swarm started in Hengill volcano. It is unclear if this earthquake swarm is because of water injection in this area of just normal earthquake swarm.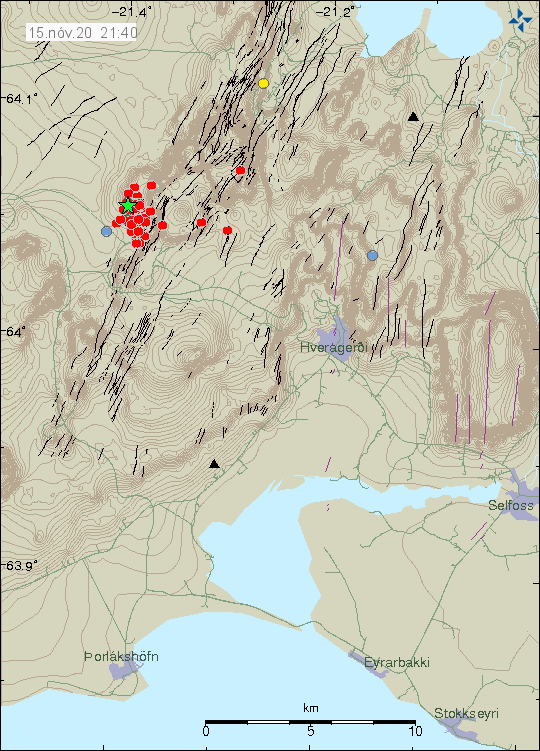 The earthquake swarm in Hengill volcano. Copyright of this image belongs to Icelandic Met Office.
The largest earthquake in this swarm had a magnitude Mw3,3 currently. This earthquake swarm might be ongoing even if it seems to have stopped at the writing of this article. The largest earthquake was felt in Reykjavík, Hveragerði, Selfoss and other nearby towns.
Donations
Please remember to support my work with donations. Donations are important for me as they help me keep this website and my self running in current difficult time. This video here on YouTube is almost about the same thing but I don't get brand deals so I have to trust on donations. Thanks for the support. 🙂