Yesterday (19-June-2020) a strong earthquake swarm started off Gjögurtá in the Tjörnes Fracture Zone. This are tectonic earthquakes and not connected to any known volcano. The area that is having this earthquakes might be a rift valley and that in it self is interesting. The rift valley seems to be connected to Kolbeinsey island and a volcano to the north. The rift valley is also connected to a slip-strike fault (Flatey fault) that is in this area and is connected to Flatey island to the east. That fault line is a transform fault according to Icelandic Met Office. This earthquake swarm is not over even if there is a bit of a quiet period in it now. Largest earthquake at the writing of this article had a magnitude of Mw3,8 at 03:47 UTC. More than 400 earthquakes have happened according to Icelandic Met Office.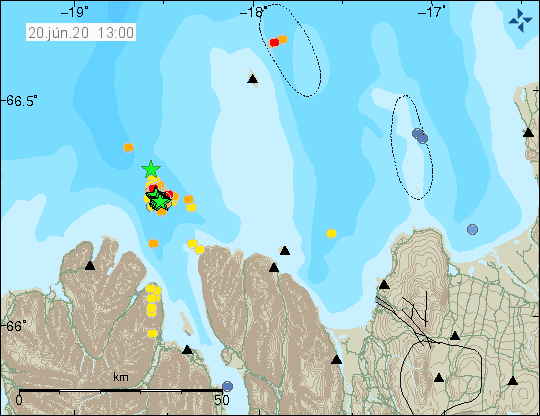 The earthquake swarm as it was at 13:00 UTC. Copyright of this image belongs to Icelandic Met Office.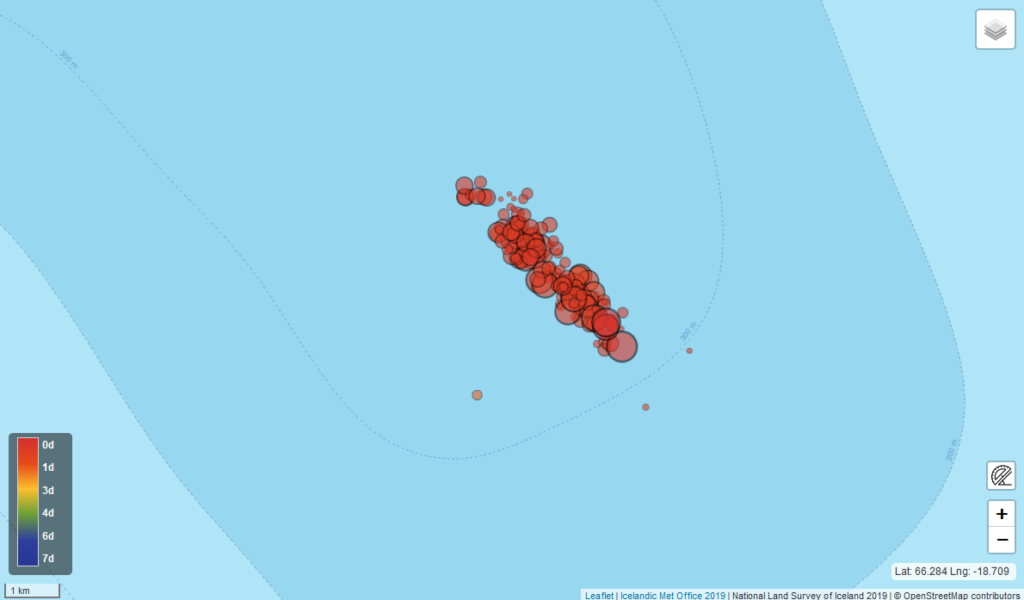 Reviewed earthquakes in this earthquake swarm. Larger circles means larger earthquake. Copyright of this image belongs to Icelandic Met Office.
Earthquake swarms in this area known to go on for several weeks. This earthquake swarm might go on for a while even if it drops down in activity every few hours.
Donations
Please remember to support my work with donations. It helps when I am broke. Thanks for the support. 🙂
For easier settings I am going to be moving to the donations buttons to the donation page that is marked donations. It puts everything into one place and I hope makes this easier for people that want to support me.