Yesterday (06. March 2020) an earthquake with the magnitude of Mw3,1 took place in Grímsfjöll volcano. No other earthquakes followed this earthquake and no change in harmonic tremor was detected.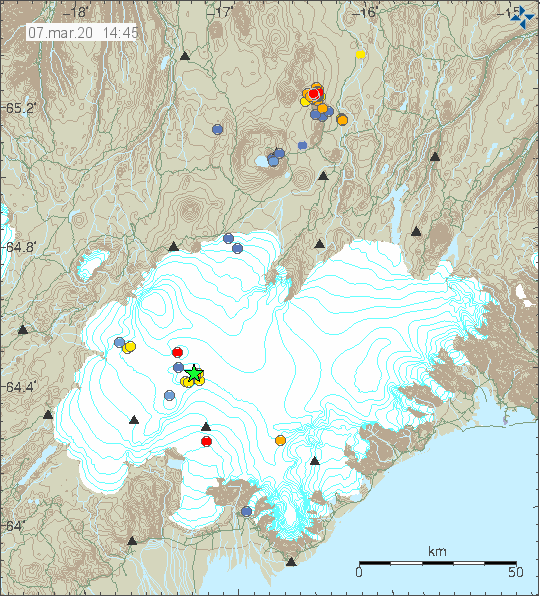 Green star shows the earthquake in Grímsvötn volcano. Copyright of this image belongs to Icelandic Met Office.
After the large eruption in Grímsfjall volcano in May 2011 there are going to be few more years until next eruption in Grímsfjall volcano. When that happens is impossible to know.
Donations
Please remember to support my work with donations. I am getting broke this month and its just start of March. Thanks for the support. 🙂