Today (15. February 2020) a magnitude Mw3,6 earthquake took place in Bárðarbunga volcano. There has not been any earthquake activity in this area since this earthquake took place.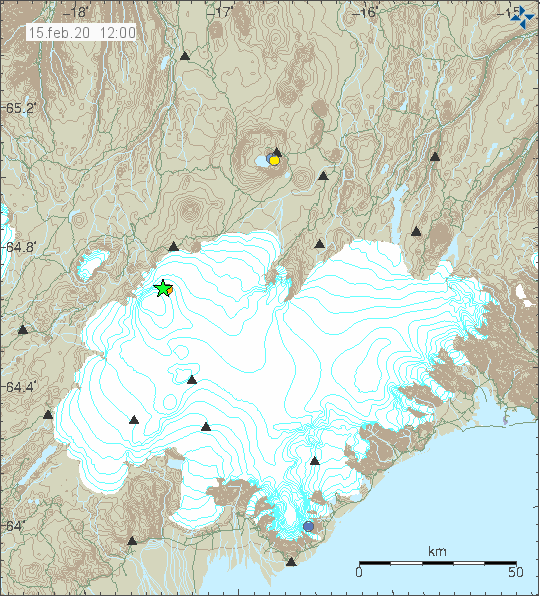 The earthquake activity in Bárðarbunga volcano today. Copyright of this image belongs to Icelandic Met Office.
This earthquake shows that Bárðarbunga volcano is slowly inflating again after the eruption in Holuhraun 2014 to 2015.
Donations
Please remember to support my work if you can. Thanks for the support. 🙂