Today (14-September-2018) at 10:40 UTC an magnitude 4,2 earthquake took place in Bárðarbunga volcano. Second largest earthquake in this swarm had a magnitude of 2,9. Other earthquakes that happened were smaller in magnitude.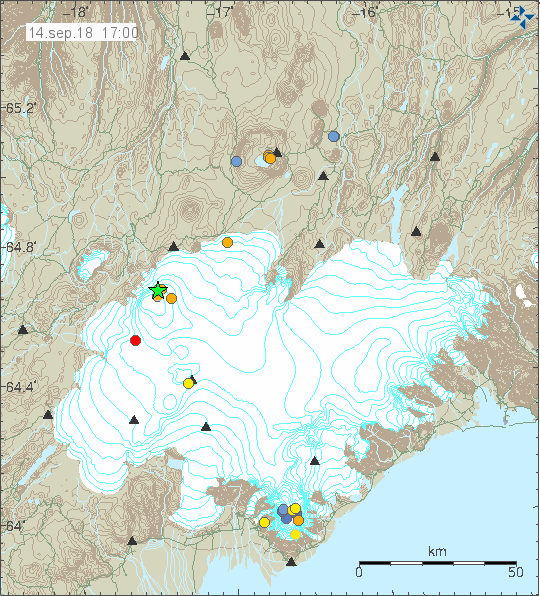 Green star is the magnitude 4,2 earthquake in Bárðarbunga volcano. Copyright of this image belongs to Icelandic Met Office.
This earthquake activity is normal for Bárðarbunga volcano as it continues to inflate after the eruption 2014 – 2015. At the moment the rate of this magnitude earthquake seems to be around 1 earthquake each month. It seems that rate of earthquakes is continuing to drop and soon it is going to be one to two earthquakes a year like this in Bárðarbunga volcano.
Donations
Please remember to support my work with donation. I also remind on the sticked article about donating so I can get new earthquake recording hardware. Thanks for the support. 🙂