Today (16-August-2018) a magnitude 3,5 earthquake took place in Bárðarbunga volcano. At the moment this is just a single earthquake with no aftershocks.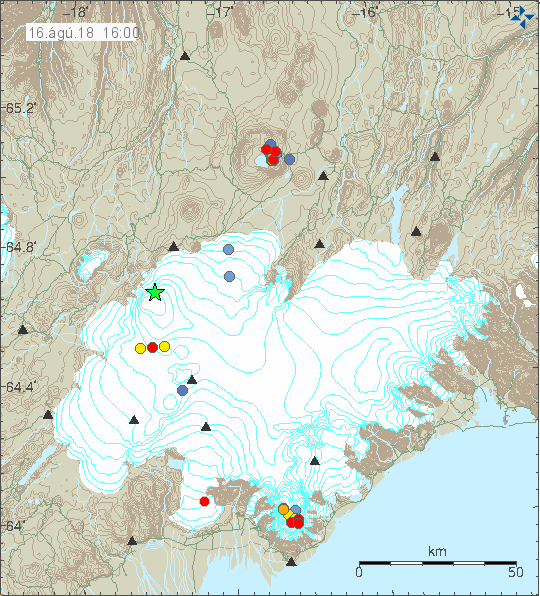 Earthquake activity in Bárðarbunga (green star). Copyright of this image belongs to Icelandic Met Office.
It is possible that this is all the earthquake activity that is going to happen in Bárðarbunga volcano for the next few hours to days.
Donations
Please remember to support my work with donations. Thanks for the support. 🙂