Today (1-August-2018) there seems to be a minor increase in earthquake activity in Öræfajökull volcano. What has also happened is that magnitude of earthquakes today has been slightly larger then in a normal week. Few magnitude 1,0 and larger and at least one magnitude 1,5 earthquake have happened so far.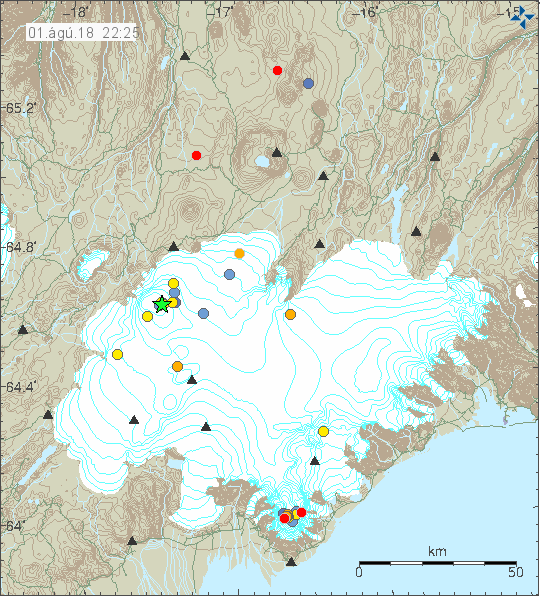 Earthquake activity in Öræfajökull volcano (right corner, to the ocean). Copyright of this image belongs to Icelandic Met Office.
Current rate of earthquakes have dropped down to 50 earthquakes a week from earlier 100 earthquakes a week. This change might be normal for Öræfajökull volcano since this magma intrusion seems to be moving slowly inside the volcano. Regular earthquake activity continues to happen and there is no sign that is changing at the moment.
Donations
Please remember to support my work with donations. It helps me keep everything up and running on this website.
+I want to visit a person in the UK but at the moment I can't do so because I don't have the money. 🙁