It was confirmed today (02-August-2018) that glacier flood has started from Skaftárkatlar cauldron. According to the news the GPS monitoring station close the cauldrons started to drop around midnight. Around same time harmonic tremor started to change on nearby SIL stations.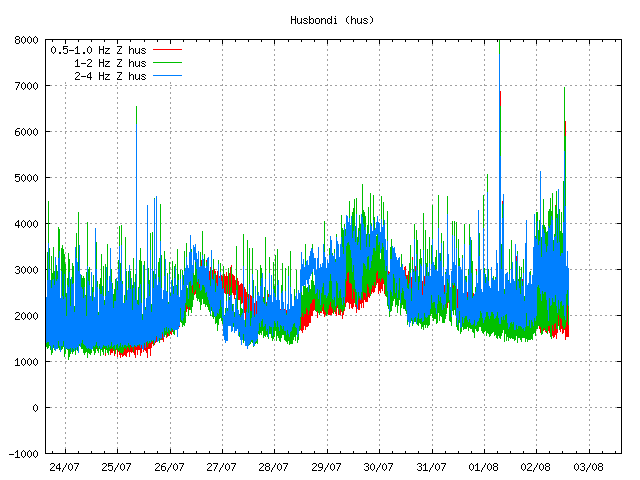 Harmonic tremor on nearby SIL station due to glacier flood. Copyright of this image belongs to Icelandic Met Office.
It can take up to a week for the glacier flood to finish, but that depends on the amount of water in the cauldron that is emptying it self. According to the news the eastern Skaftákatlar cauldron is now emptying it self. It last did so three years ago.
Donations
Please remember to support my work with donations. It help me buying food and other stuff I need to write articles here. Thanks for the support. 🙂