Today (17-May-2018) at 15:56 UTC an earthquake with magnitude 3,7 took place in Bárðarbunga volcano. Few minutes a larger earthquake happened at 16:00 UTC and had a magnitude of 4,0. A earthquake with magnitude 1,9 happened at 16:01 UTC. No other earthquake has happened since then.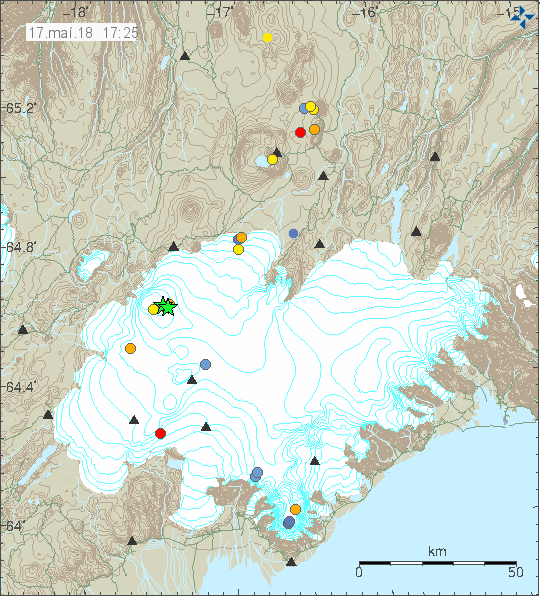 Earthquake activity in Bárðarbunga volcano (green stars). Copyright of this image belongs to Icelandic Met Office.
The location of this earthquake swarm was at the normal location that has been seeing earthquake activity in last few months. Currently there is a bad weather in this part of Iceland but nothing is suggesting that an eruption is going to happen in Bárðarbunga volcano following this earthquake activity. The reason for this earthquake activity is inflation of Bárðarbunga volcano.