Yesterday (05-May-2018) and today (06-May-2018) a earthquake swarm took place in Öræfajökull volcano. In yesterday earthquake swarm the largest earthquake had a magnitude of 1,5 and most other earthquakes had magnitude lower than 1,0. In today earthquake swarm largest magnitude was 1,0. Today earthquake swarm was considerably smaller than yesterday activity.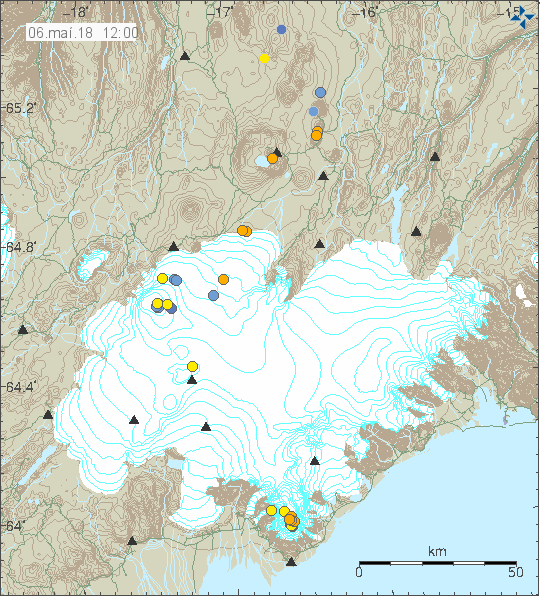 Earthquake activity in Öræfajökull volcano. Copyright of this image belongs to Icelandic Met Office.
Earthquake activity in Öræfajökull remains at low levels but well above background levels for Öræfajökull volcano. At the moment there are no clear signs of when or if a volcano eruption is going to happen. Some time ago Icelandic Met Office moved Öræfajökull volcano from Yellow to Green status.
Donations
Please remember to support my work with donations. I am going to be extremely broke this May due to bills I have to pay in Denmark. Thanks for the support. 🙂
Please note that at the end of May I am moving back to Iceland because I got annoyed and sick of being always broke while living in Denmark. I'll post more details when I get closer to moving back to Iceland.