Since yesterday (01-Maí-2018) has been a minor earthquake swarm in Hengill volcano in area of Raufarhólshellir cave. Largest earthquake had a magnitude of 2,9 (at 03:46 UTC) and all other earthquakes that happened were smaller in magnitude. Most common magnitude was 0,3 but few magnitude 1,0 earthquake also happened.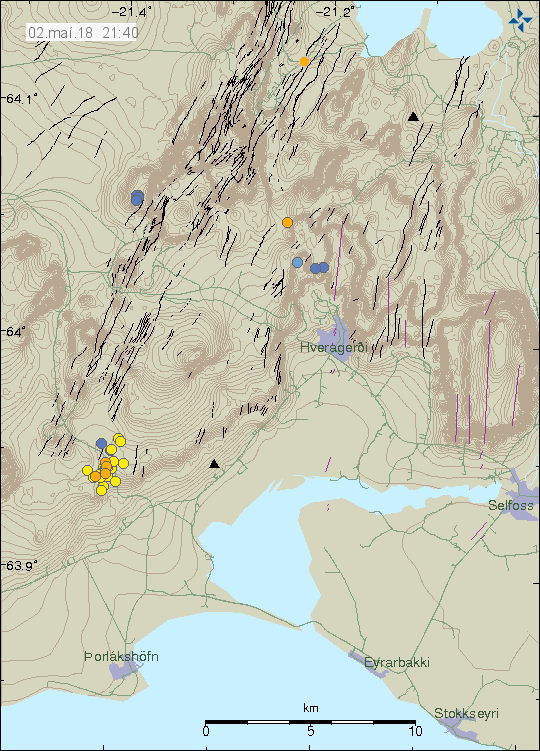 The earthquake swarm in Hengill volcano. Copyright of this image belongs to Icelandic Met Office.
This earthquake swarm seems to be in a location that might had a dike injection in the years 1995 – 1998 (I don't have older data). Data from 1995 and until today can be viewed here (this website is in Icelandic). Since 2000 SISZ earthquakes this area has been quiet and I guess this area is mostly going to be quiet besides this minor earthquake swarms that are currently happening.
Donations
Please remember to support my work. Currently I am having problem with paying all the bills in Denmark since they come in three month cycle. The good news is that this is the last time I have to deal with this issue since I am moving away from Denmark at the end of the month. Thanks for the support. 🙂
Article updated at 23:18 UTC. Minor year fixes.