The earthquake swarm on Tjörnes Fracture Zone that started on 28-January-2018 continues and on Sunday 4-February-2018 a magnitude 3,1 earthquake took place. Currently the earthquake activity is ongoing.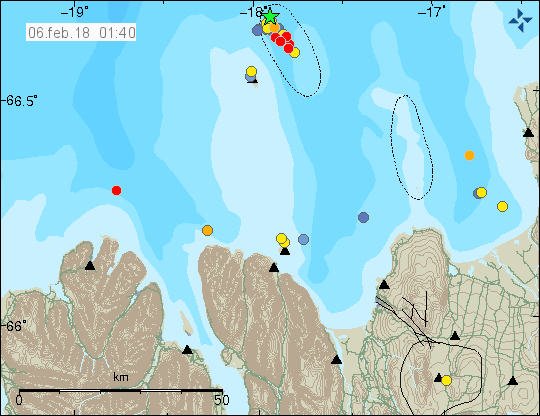 The earthquake activity in TFZ during the last 48 hours. Copyright of this image belongs to Icelandic Met Office.
It is difficult to know for how long this earthquake swarm is going to continue. It might be several more days and up to few weeks more.