On 23-December-2017 at 23:41 UT a magnitude 4,1 earthquake took place in Bárðarbunga volcano. At the moment no other earthquake activity has followed this earthquake.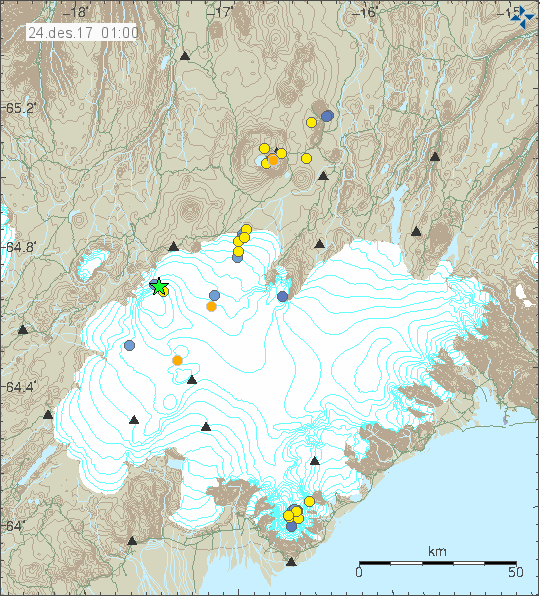 Green star shows the location of the magnitude 4,1 earthquake. Copyright of this image belongs to Icelandic Met Office.
More earthquake activity cannot be ruled out in this area as the location is the normal north-east part of Bárðarbunga volcano caldera that has been seeing a lot of earthquake activity since September-2015.
Donations
Please remember to support my work with donations. Thanks. 🙂