Today (03-June-2017) there has been a minor earthquake activity in Katla volcano. This was a minor earthquake activity and no earthquake did reach magnitude 2,0. Based on location and depth this activity suggests that magma was on the move inside Katla volcano. Most depth in this earthquake activity was 16,1 km.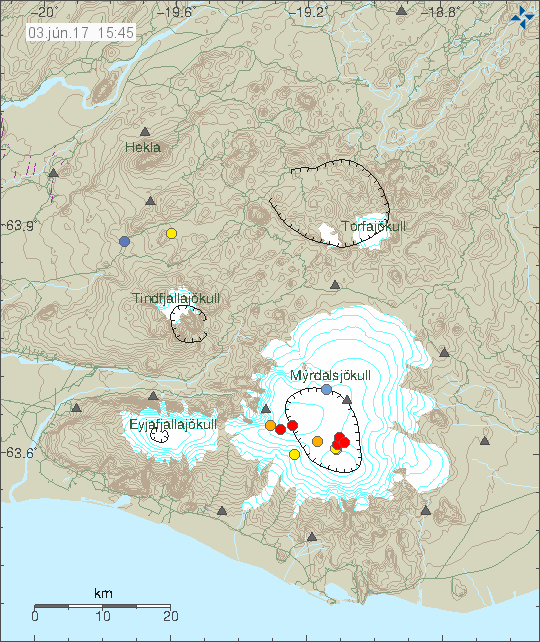 Earthquake activity in Katla volcano. Copyright of this image belongs to Icelandic Met Office.
It seems that for now the activity has quieted down. June is the start of earthquake season in Katla volcano and until December there is going to be increased earthquake activity taking place.
Donations
Please remember to support my work with donations. It helps me keeping this website and my self running to write new articles about what's going on in Iceland. Thanks for the support. 🙂