Today (27-May-2017) at 09:36 UTC a magnitude 3,9 earthquake took place in Bárðarbunga volcano. This is a normal earthquake activity in Bárðarbunga volcano. Depth of this earthquake activity is now around 7 km. Other earthquakes in this swarm where smaller in magnitude.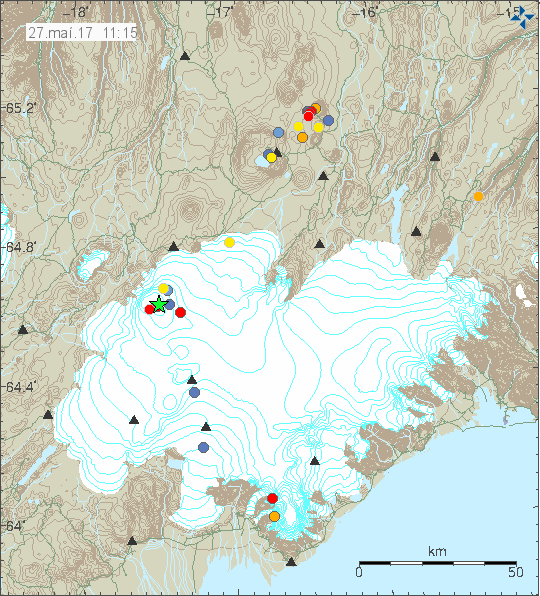 Earthquake activity in Bárðarbunga volcano. Green star shows the magnitude 3,9 earthquake. Copyright of this image belongs to Icelandic Met Office.
Recent reports from Iceland Civil Disaster Management (Almannavarnir) and Icelandic Met Office there is considerable hydrothermal activity in the caldera and on its rim. Suggesting that Bárðarbunga volcano has not started to cool down after Holuhraun eruption. In the long run this means that there is a good chance that current eruption cycle is far from being over.
Donations
Please remember to support my work. Thanks for the support. 🙂