Yesterday (21-March-2017) there was an earthquake swarm in Bárðarbunga volcano. Largest earthquakes where magnitude 3,1 and 3,0. Other earthquakes that happened where smaller in magnitude.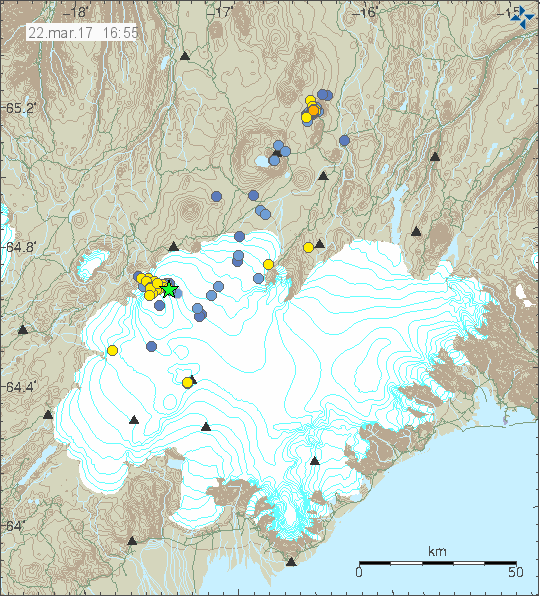 Earthquake activity in Bárðarbunga volcano. Copyright of this image belongs to Icelandic Met Office.
There isn't much to say about this earthquake activity (for those how do not know, please check older articles on Bárðarbunga volcano). This activity is happening due to continued inflation of Bárðarbunga volcano since the eruption ended in February-27 in 2015, inflation started in September that same year. Earthquake activity had started to drop in February, it now appears to be increasing again. When or if that results in a eruption soon is impossible to know.
Donations
Please remember to support my work with donations. Thanks for the support. 🙂