Yesterday (22.02.2017) there was an earthquake swarm in the Presthnjúkur area, in a area not far from Skjaldbreið volcano.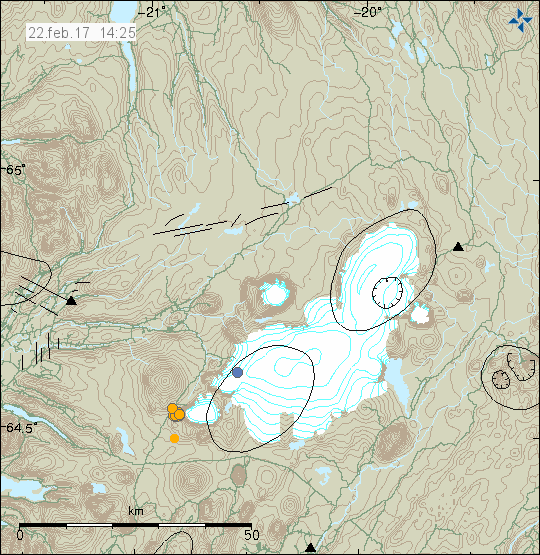 Earthquake activity yesterday close to Skjaldbreið. Copyright of this image belongs to Icelandic Met Office.
This was a minor earthquake swarm, with the largest earthquake only having a magnitude of 2,2. Depth was from 18,3 km and up to 1,1 km. This earthquake swarm appears to be over.
Article updated at 12:08 UTC on 24.02.2017. Title error fixed.