On Friday 20-Januar-2017 and on 21-January-2017 small earthquake swarm took place south of Langjökull glacier (in the area of Presthjúkar). Largest earthquake in this swarm had the magnitude of 2,8.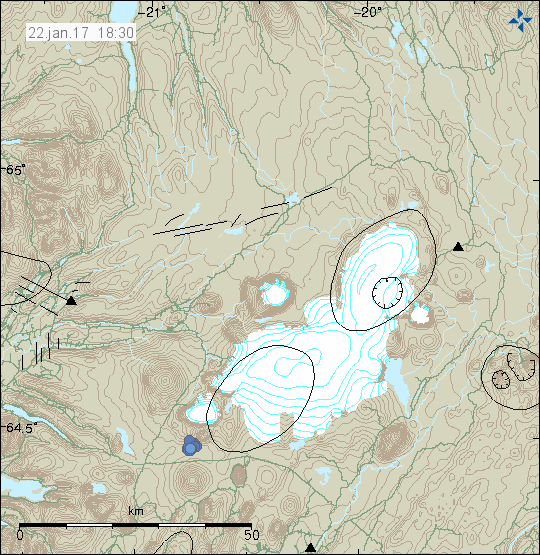 The earthquake activity south of Langjökull glacier. Copyright of this image belongs to Icelandic Met Office.
It appears that this earthquake swarm is over, there has been a while since last earthquake happened in this area.