On the 5th of January 2017 a magnitude 3,5 earthquake took place in Katla volcano. This earthquake happening in January is extremely rare thing, since Katla volcano is normally quiet this time of the year. That seems to be over for now.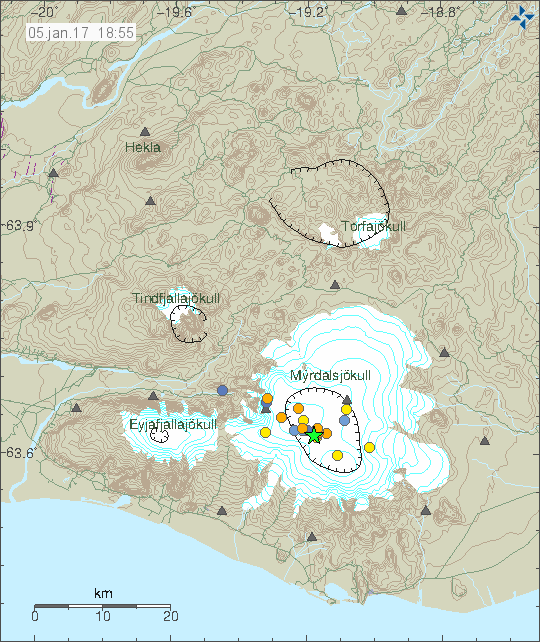 Earthquake activity in Katla volcano. Copyright of this image belongs to Icelandic Met Office.
This earthquake was the strong earthquake in a minor swarm that took place in Katla volcano during that day. Since then the activity has been mostly quiet. Bad weather is however interfering with detection of the earthquakes in most of Iceland, a storm is happening 1 to 2 days at the moment.
Donations
Please remember to support my work with donations. Thanks for the support. 🙂