The regular earthquake activity in Bárðarbunga volcano continued on 18-November-2016. This activity has now been going on for 1 year plus few more weeks, at the moment it has slowed down a bit from when it was most active. I don't know why that is, but the earthquakes are because magma is flowing into shallow magma chambers in Bárðarbunga volcano.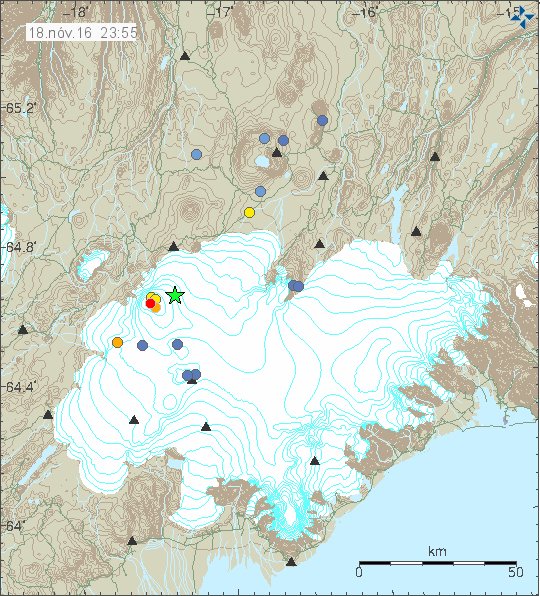 Earthquake activity in Bárðarbunga volcano. Copyright of this image belongs to Icelandic Met Office.
Largest earthquake in yesterdays (18-November-2016) earthquake swarm had the magnitude of 3,0. Other earthquakes so far have been smaller in magnitude. The activity appears to be mostly over by now, but it might resume at any moment since magma inflow and changes connected to it cannot be predicted.
Donations
Please remember to support my work with donations. That helps me keep everything going and writing about earthquakes and volcanoes in Iceland. Thanks for the support. 🙂