For the past 48 hours (7th and 8th September-2016) an earthquake swarm took place in Tungnafellsjökull volcano. As earlier earthquake swarms this swarm has a small one, with only few dozen of earthquakes and the largest one only having the magnitude of 2,9. Most depth in this earthquake swarm was around 12 km.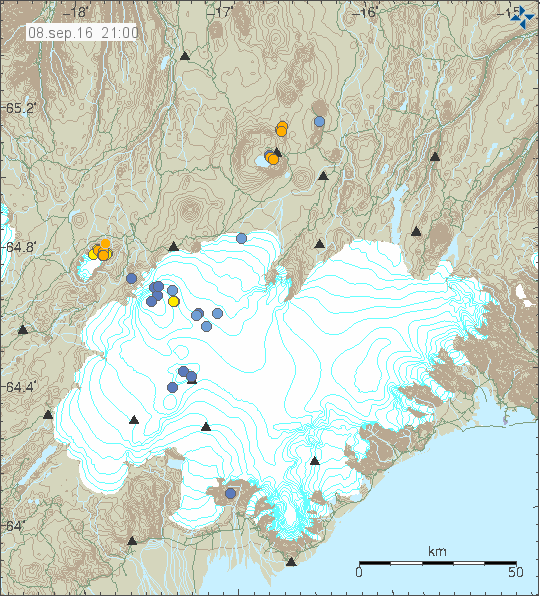 The earthquake activity in Tungnafellsjökull volcano. Copyright of this image belongs to Icelandic Met Office.
For the moment nothing suggests that an eruption is about to start in Tungnafellsjökull volcano. This volcano doesn't have any recorded history of eruptions and that makes it impossible to know when next eruption cycle starts in it. Current earthquake activity started in the year 2012 and has continued since then, with long period of quiet between times of activity.