This is little short on details as of yet. There is clearly something going on in Bárðarbunga volcano. I don't know what at the moment, several earthquakes have appeared, the strongest one with the magnitude of 4,0 so far. I'll post more updates soon as I know more.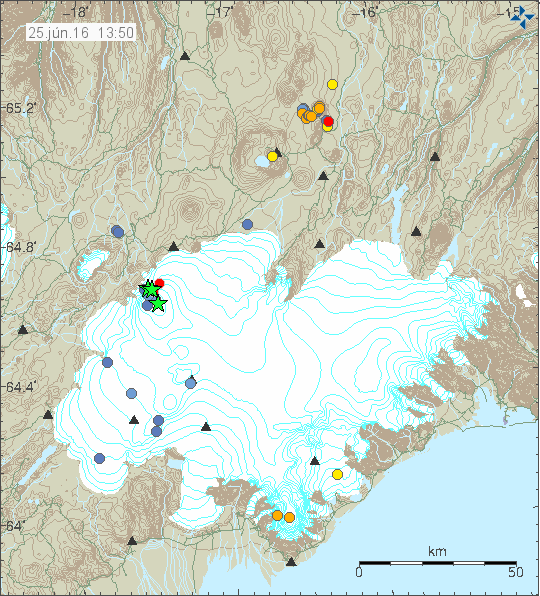 The earthquake activity in Bárðarbunga volcano. Copyright of this image belongs to Icelandic Met Office.
No volcanic harmonic tremor has been seen as of yet. That means no eruption for the moment.