Today (23-June-2016) a deep earthquake swarm took place in Katla volcano. None of the earthquakes that took place where strong, but many of them where deep. The deepest earthquake had the depth of 28 km, at this depth it's only magma that creates earthquakes.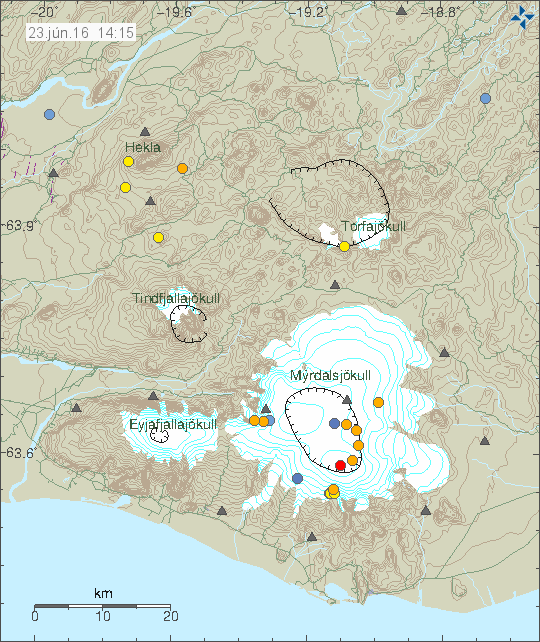 The earthquake activity in Katla volcano. Copyright of this image belongs to Iceland Met Office.
Other interesting feature that showed up is a dyke intrusion in the caldera wall to the south, it is located almost directly north of Vík í Mýrdal village. This dyke intrusion appeared in 2011 after the minor eruption in July that year (this is my view, at the moment it has not been approved by scientists). It is unclear how this dyke intrusion is evolving, but there might be some risk of eruption from it if the pressure increases. Currently there is nothing that suggests an eruption is about to happen.