Today (15-June-2016) at 12:51 UTC an earthquake with the magnitude of 3,3 took place at Reykjanes ridge.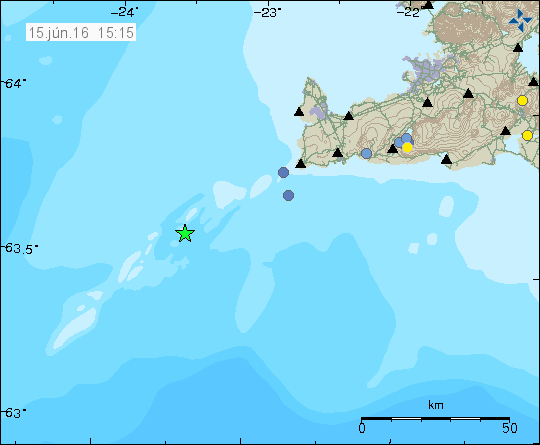 The earthquake on the Reykjanes ridge. Copyright of this image belongs to Iceland Met Office.
Only one earthquake happened and no other activity has appeared on the Reykjanes ridge following this event. There is a good chance that no further activity is going to take place in this area for the moment.