After a short period of quiet, it seems that Bárðarbunga volcano has started again making earthquake swarms. The source of this activity is the same as before, inflation of Bárðarbunga volcano and infiltration of magma at shallow depth (that might not erupt).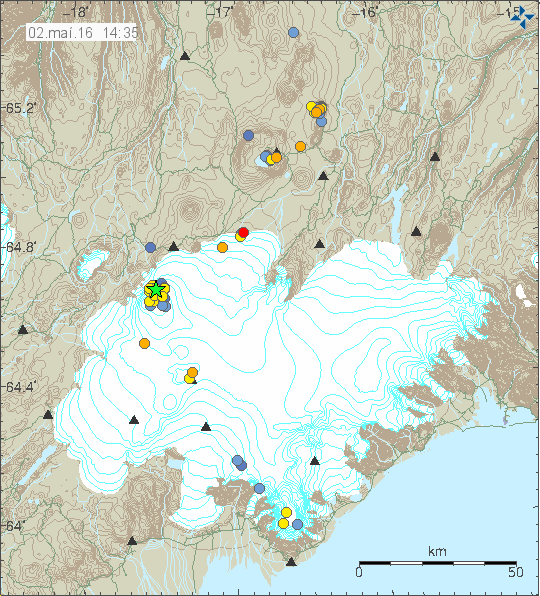 The earthquake activity in Bárðarbunga volcano. Copyright of this image belongs to Iceland Met Office.
Largest earthquake in this swarm had the magnitude of 3,4. Other earthquakes in this swarm had smaller magnitude. The number of earthquakes in this swarm was typical, around 20-ish. Currently the activity has stopped, but it is going to start again in few days, as has been the pattern since end of the eruption in February 2015.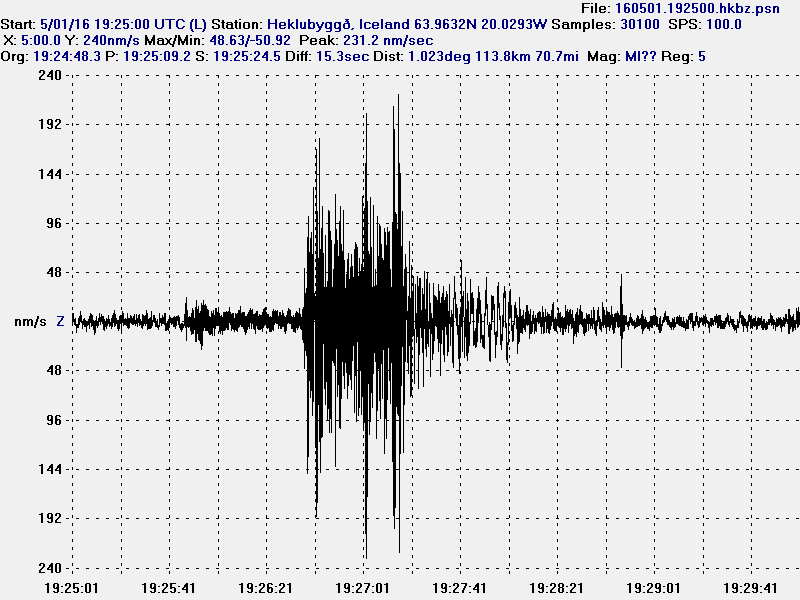 The magnitude 3,4 earthquake as it appeared on the vertical axes (Z) in Heklubyggð geophone. The signal is filtered at 2Hz. This image is under Creative Commons License. Please see CC License for more details.