Before I start. I want to remind people on this article here that I wrote about my move to Denmark.
Today (3-April-2016) magnitude 3,4 earthquake took place in Bárðarbunga volcano. It was followed by few minor aftershocks. Pre-earthquake with the magnitude of 3,0 also took place before the main event.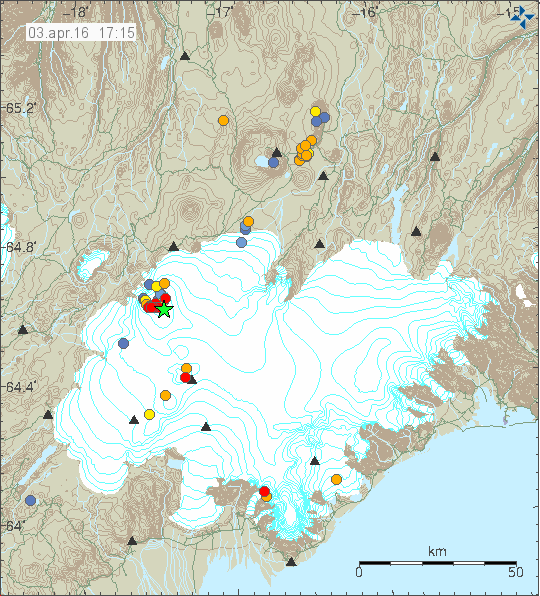 Earthquake activity in Bárðarbunga volcano. Green star shows the location of magnitude 3,4 earthquake. Copyright of this image belongs to Iceland Met Office.
This earthquake took place not far from the dyke that created the eruption in Holuhraun. At the moment no other activity appears to be taking place in Bárðarbunga volcano.