During the night (11-January-2016) few minor earthquakes took place in Hekla volcano. None of the earthquakes did go over magnitude 2,0.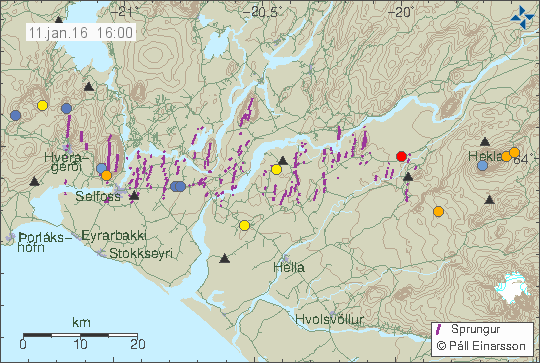 The earthquake activity in Hekla volcano (right). Copyright of this image belongs to Iceland Met Office.
No other activity has followed this earthquake activity. No change in harmonic tremor has been observed for the last 24 hours. At the moment this looks like a surface earthquakes due to some stress changes in the area of Hekla volcano.