Today (4-November-2015) a earthquake swarm took place in Bárðarbunga volcano. This is now almost a weekly feature in the Bárðarbunga volcano system. This is suggesting that magma pressure inside Bárðarbunga volcano is currently increasing at rather fast phase. If and when this might start a new eruption is impossible to know. Largest earthquake in this swarm had the magnitude of 3,1.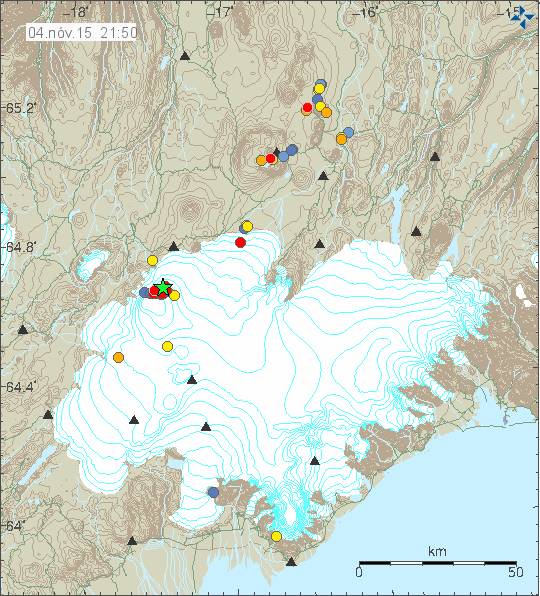 Earthquake activity in Bárðarbunga volcano. Copyright of this image belongs to Iceland Met Office.
I'm expecting this earthquake activity to continue for some time now. At least until a new eruption occurs in Bárðarbunga volcano, since the rifting process that started all this has not ended and this is going to last few more years.
Donations
Please remember to support my work with donations or by using Amazon banners that I have up here. Thanks for the support.
Article updated at 23:14 UTC.