During the night of 12-June-2015 a minor earthquake swarm took place on the edge of SISZ (South Iceland Seismic Zone). Around 9 earthquakes were detected, largest earthquake had the magnitude of 2,9.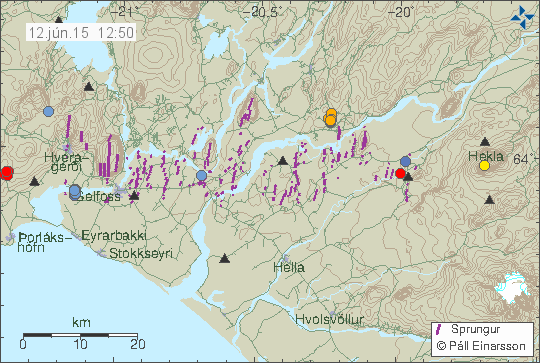 Earthquake swarm on the SISZ, it appears as a group of few dots in northern part of SISZ. Copyright of this image belongs to Icelandic Meteorological Office.
This earthquake swarm did appear clearly on my geophone in Heklubyggð.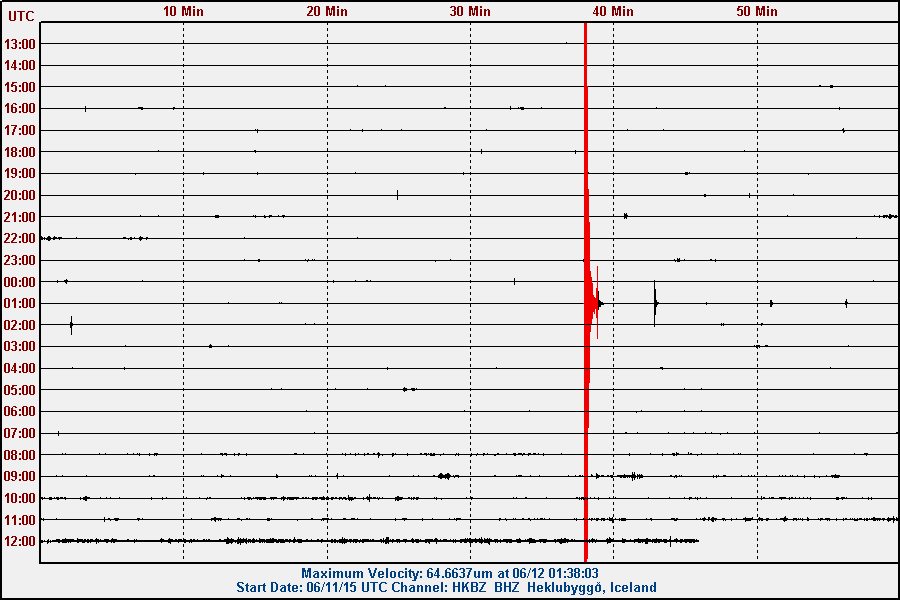 The spike in this image is the magnitude 2,9 earthquake. This image is released under Creative Commons Licence. Please see CC Licence for more details.
The reason why this magnitude 2,9 earthquake appears so strong on my geophone has normal reasons. The reason is distance, the earthquake was close to geophone and smaller earthquakes appear clearly on my geophone, even if they are small in magnitude.
Donations: Please remember to donate to support my work and prevent me from suffer from a hunger. Thanks for the support. 🙂