Yesterday (01-May-2015) a minor dyke intrusion took place in Katla volcano. This dyke had depth down to 26,9 km and up to 18,5 km. This is the second dyke intrusion in this are in short space of time. Largest earthquake in the following earthquake swarm had the magnitude of 2,0.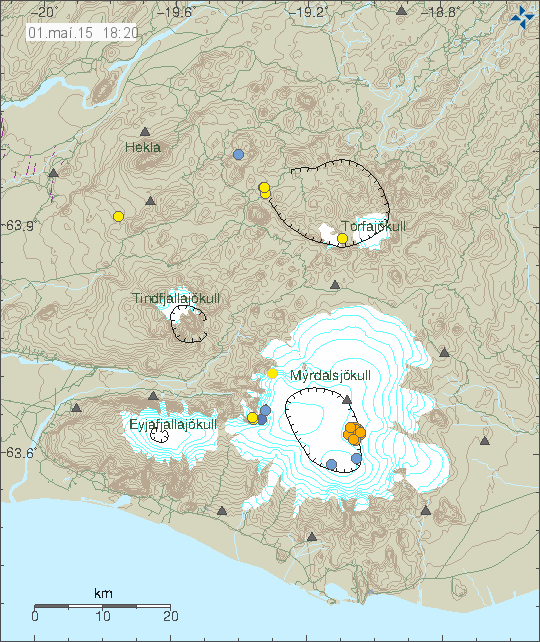 Dyke intrusion in Katla volcano (dense cluster of earthquakes). Copyright of this image belongs to Icelandic Met Office.
While this doesn't signal imminent eruption in Katla volcano this activity does have me concerned due to past experience with activity in Katla volcano. This might die out, but there is no way to know for sure. All that can be done is to wait and see what happens next in Katla volcano.
Notice on Grímsfjall volcano
There has been a slight increase in earthquakes in Grímsfjall volcano. This suggest that the volcano is about to be ready for its next eruption. Earlier eruptions took place 2011, 2004, 1998 … etc. It is impossible to know when or how big next eruption in Grímsfjall volcano is going to be.