Since yesterday (26-March-2015) a minor earthquake swarm has been taking place in Hekla volcano. This has not been continuous earthquake swarm and there has not been huge number of earthquakes taking place. Largest earthquake had the magnitude of 1,4.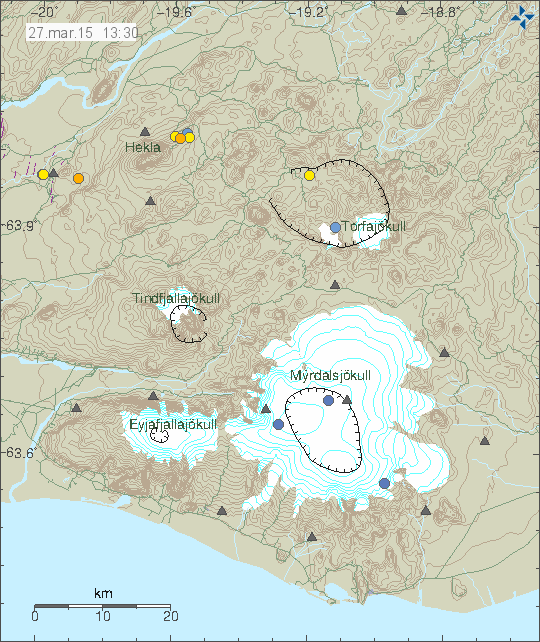 The earthquake activity in Hekla volcano. Copyright of this image belongs to Icelandic Met Office.
This earthquake activity took place deep inside Hekla volcano, with the deepest earthquake being on 17 km depth (mag 1,4). Other earthquakes took place on shallower depths, but all depths where greater then 10 km. What exactly is happening I do not know, at this depth it is possible the earthquake activity taking place is due to magma movement rather then tectonic changes. I don't expect any eruption to take place in Hekla volcano at current time.
Donations: Please remember to support my work with donations. Thanks for the support. 🙂