Today (19-March-2015) at 15:24 UTC a minor earthquake swarm started on the Reykjanes ridge. This earthquake swarm was minor, it however might be clue that more activity might happen soon in this part of the Reykjanes ridge.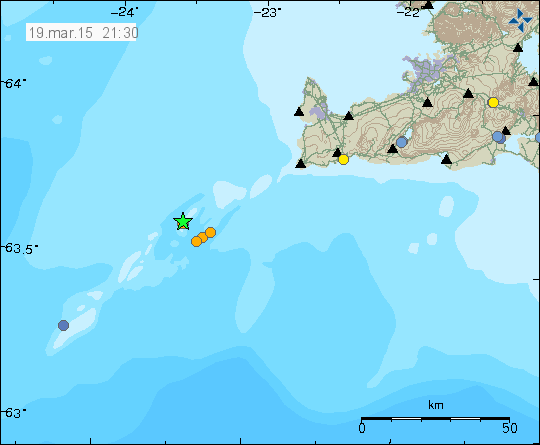 The earthquake activity on the Reykjanes ridge today (19-March-2015). Copyright of this image belongs to Icelandic Met Office.
Largest earthquake in this swarm had the magnitude of 3,5 and other earthquakes where smaller. Last earthquake swarm in this area took place on 3-March-2015 and I did write about it here.
Donations: Please remember to donate to support my work here. Thanks for the support. 🙂