Over the past few days there has been a minor increase in conductivity in Múlakvísl glacier river that comes from Mýrdalsjökull glacier. This is the glacier that is on top of Katla volcano. There is no unusual earthquake activity taking place in Katla volcano at the moment.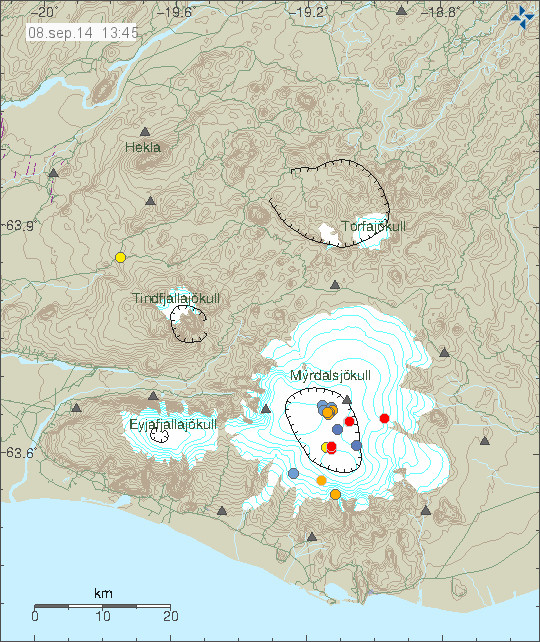 There is little activity in Katla volcano today. Copyright of this image belongs to Icelandic Met Office.
The reason why conductivity is higher in Múlakvíl glacier river over the past few days is that there are cauldrons in the glacier. Those cauldrons are created by hydrothermal areas in Katla volcano caldera. They empty them self on regularly during the year. There is no risk of eruption in Katla volcano at the moment. Activity is well below normal background activity fro Katla volcano.