Today (12-July-2014) it was reported in the news that conductivity in rivers coming from Mýrdalsjökull glacier are showing signs of less conductivity and lower water levels. There is still an uncertainty level in effects around this area, since level of dissolved gases from the rivers remains at close to dangerous levels at current time.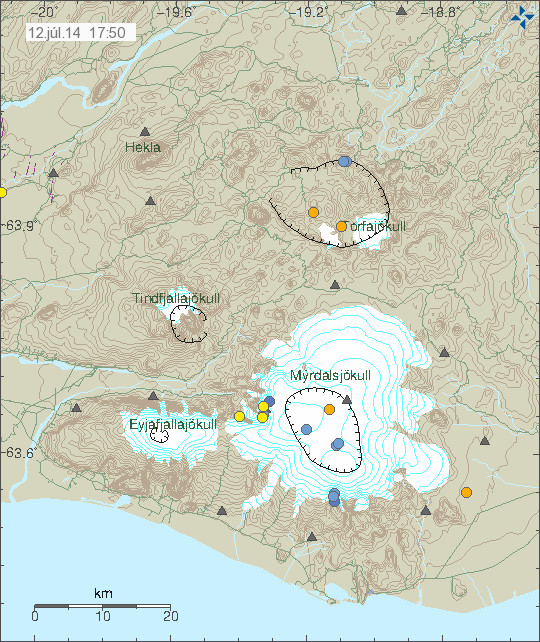 Lower earthquake activity in Katla volcano. Copyright of this image belongs to Icelandic Meteorological Office.
Earthquake activity in Katla volcano has dropped below background levels. So there is now less activity taking place in Katla volcano as is, if this quiet is going to remain is impossible to know at current time. This low earthquake activity might change without warning, since that has happened in the past (observed in the past few years).
If anything changes I am going to post update about it soon as possible.
Other: In December-2014 I am going to move back to Iceland. Why that is can be read here (in English).
Donations: Please remember to support my work and keep me from being broke. Thanks for the support.