Today (31-July-2014) a minor earthquake swarm took place in Torfajökull volcano. This was a minor earthquake swarm and no earthquake did go above magnitude 3,0. Strongest magnitude of this earthquake swarm had the magnitude of 2,3. Depth of this earthquake swarm was from 15,1 km to around 1,0 km.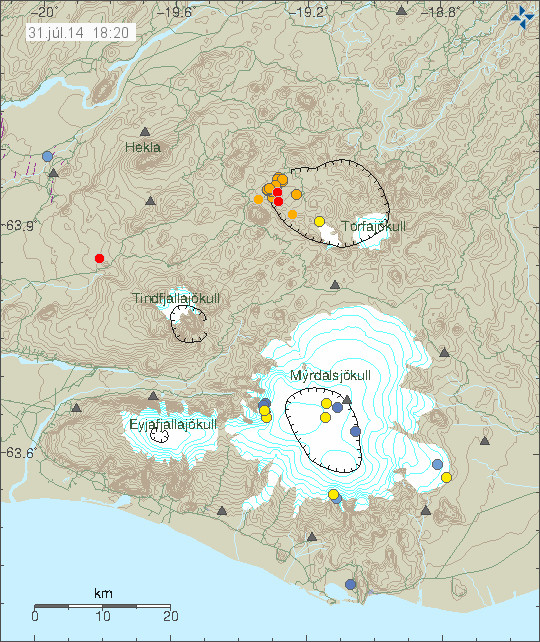 The earthquake swarm in Torfajökull volcano. Copyright of this image belongs to Icelandic Meteorological Office.
This earthquake swarm appears to be over, at least at the moment. It might start again at later time. Earthquake activity is common in Torfajökull volcano and there are no signs of any other activity from Torfajökull volcano at the moment.