Yesterday (26-April-2014) and today (27-April-2014) an minor earthquake swarm took place in Bárðarbunga volcano. I am not sure if this earthquake activity is due to dike intrusion or normal tectonic activity.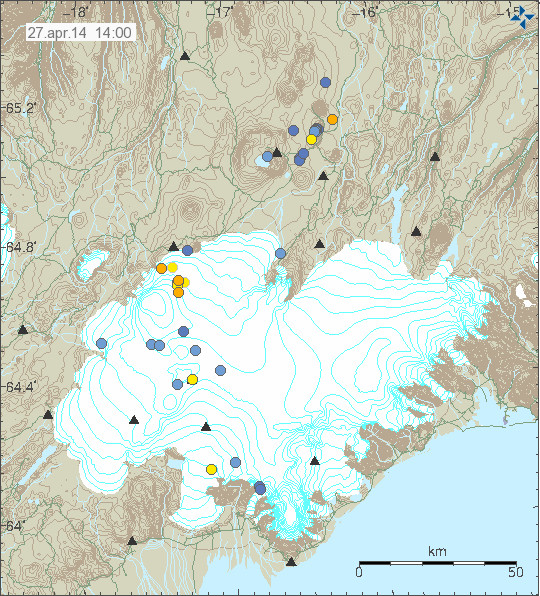 Minor earthquake swarm in Bárðarbunga volcano. Copyright of this belongs to Icelandic Meteorological Office.
This area of Bárðarbunga volcano is well known for high earthquake activity. If this is an dike intrusion as is an possibility, it does not increase the risk of an eruption, since dike intrusion without starting an eruptions are a common feature in Icelandic volcanoes.