On 14-October-2013 (Monday) an earthquake swarm started in Tjörnes Fracture Zone. This earthquake swarm has so far just been a minor one, with the largest earthquake being magnitude 2,5. The earthquake swarm appears to be currently ongoing.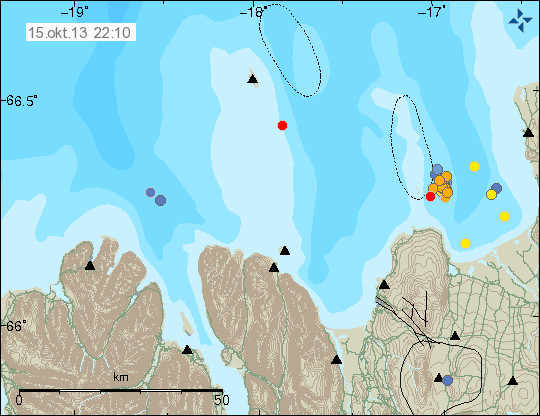 Earthquake swarm in the Tjörnes Fracture Zone. Copyright of this image belongs to Icelandic Meteorological Office.
It's hard to know for sure if this earthquake swarm is going to continue, but this area of TFZ has seen earthquake activity over the past few months. So there is a chance of more earthquake activity in the next days to weeks even months in this area.
Blog post updated at 23:25 UTC on 15-October-2013.