Tonight (28-September-2013) at 21:47 UTC an magnitude 2.0 earthquake took place south of Hekla volcano. Depth of this earthquake was 2.9 km according to automatic results from Icelandic Meteorological Office. So far no future earthquakes have been detected and there are no signs of eruption starting in Hekla volcano.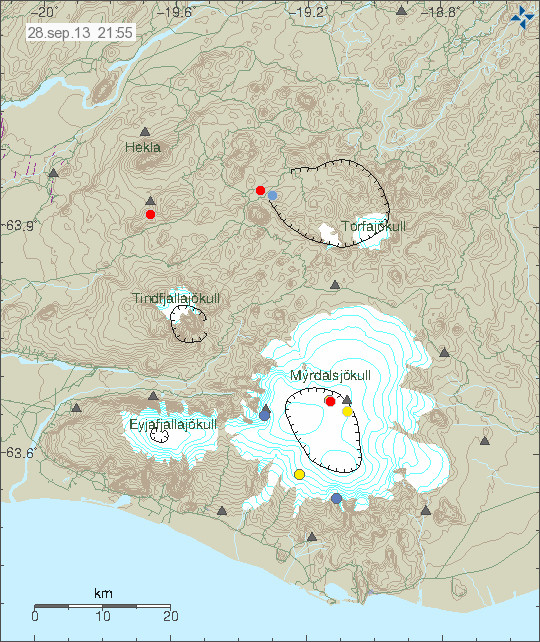 The earthquake south of Hekla volcano. Copyright of this image belongs to Icelandic Meteorological Office.
This is the second earthquake that takes place inside Hekla volcano system this month. Last earthquake that took place in Hekla volcano was in the main volcano in the start of September. I wrote about it here. I am not expecting any more activity, but I might be wrong since it is difficult at best to know how Hekla volcano is going to behave before an eruption. Earthquake activity at Hekla volcano appears clearly on my geophone at Heklubyggð, it can be viewed here (updated every 5 min.).