Since early night there has been a strong earthquake swarm north of Iceland, around 300 to 500 km away from Iceland coastline. All of the earthquakes in this swarm (that have been detected) have had the magnitude of 4.4. More smaller earthquakes appears also to have taken place, but where not properly detected by the SIL network or my geophone network.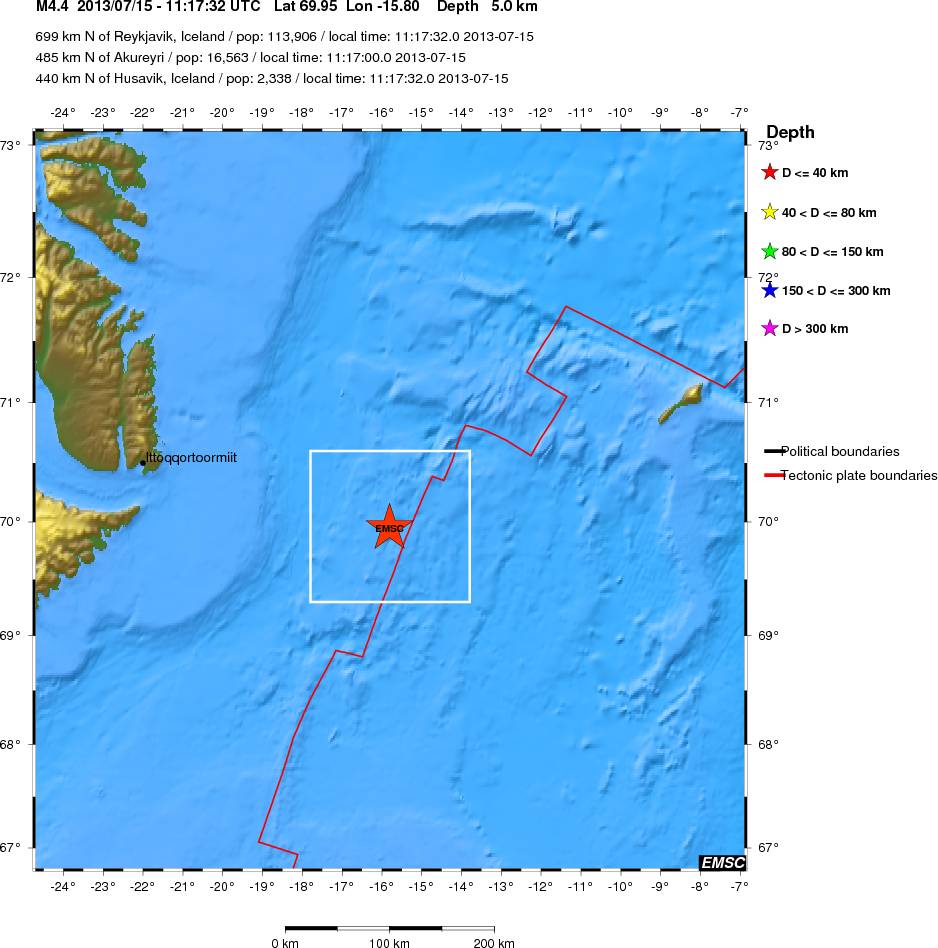 Magnitude 4.4 earthquake between Iceland and Jan Mayen. Copyright of this image belongs to EMSC.
More earthquakes from this swarm can be found on EMSC web site here.

The earthquakes on Icelandic Meteorological Office earthquake map. Copyright of this image belongs to Icelandic Meteorological Office.
I have been having connection issues with my Böðvarshólar geophone station, it can be viewed here. The reason is poor UMTS (3G) signal in the area where the station is. I am going to resolve that issue in December by installing a external antenna to the 3G modem that I am using, it should give me a stronger and more stable signal. For the moment there is little that I can do, other than just to hope the signal improves and gets more stable then it has been today.
Donations
I wanted to remind people that donations help me. Currently I have less then 60DKK to live what remains of July. That is not a good status for me to have at present time. Thanks for the support.