This morning there was an earthquake in Hekla volcano at 08:23 UTC. This earthquake had the magnitude of 1.4 according to the reviewed data from Icelandic Meteorological Office. The depth of this earthquake was 11,2 km. But that is considerable depth for this location. This is most likely not tectonic earthquakes. But it is hard to be sure on that detail as of this moment.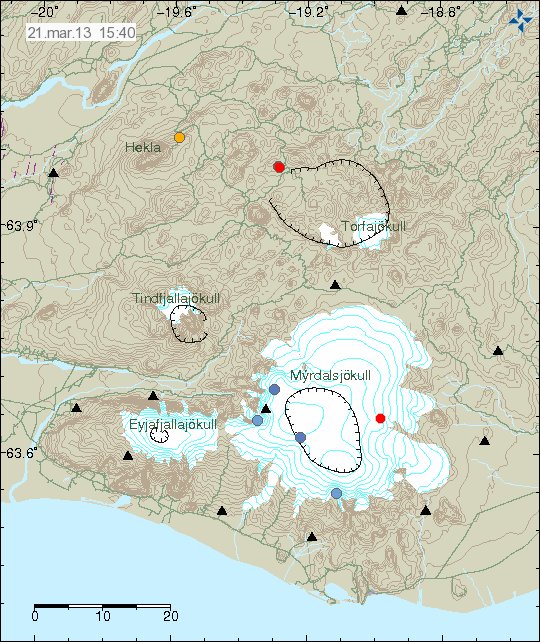 The earthquake in Hekla volcano is marked by an orange dot on this map. Copyright of this image belongs to Icelandic Meteorological Office.
I do not have a clue what Hekla volcano is up to at the moment. But this is highly unusual activity for this volcano. Since normally there are no earthquakes in Hekla volcano until just before an eruption takes place in it. For the moment. The only thing that can be done now is to monitor what is taking place in Hekla volcano.