Yesterday (14.12.2012) from 20:50 UTC until 22:52 UTC there was an minor earthquake swarm in Katla volcano caldera. The largest earthquake in this swarm was a magnitude 2,2 earthquake. With the depth of 0,1 km. So it was a shallow earthquake. This is not uncommon for this part of Katla volcano. This earthquake activity has its origin in hydrothermal activity or changes in hydrothermal systems in this area of Katla volcano caldera.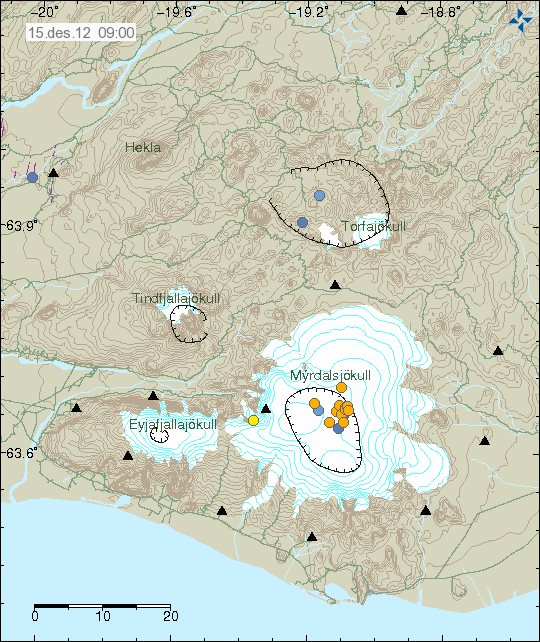 Earthquake swarm in Katla volcano. This area has had earthquakes swarms before. Copyright of this image belongs to Icelandic Meteorological Office.
I do not expect anything special to result from this earthquake swarm. Since it is highly unlikely that Katla volcano is going to erupt in December. It is also a when it comes to earthquakes. Katla volcano has a lot of them during the year and earthquake swarm as this one should be expected to happen every once in a while.
Blog post updated at 10:42 UTC on 15.12.2012.